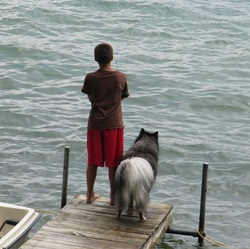 Where to Find Your New Best Friend
Did you know that the secret to living a longer and
healthier life may be who you choose to be your best friend?
Where can you find a best friend that lowers your blood pressure just by
being close to you, who will love you no matter what and never argue with
you?
The answer may be right here in Upper Marlboro.
The Prince George's County Animal Shelter has a wide variety of furry,
scaly or feathery friends to choose from!
Take a peek right now online at
http://www.princegeorgescountymd.gov/sites/AnimalManagement/Services/Adoptions
and click on "Adoptable Animals at Our Shelter" at the bottom of the page to see the large variety of animals that need homes right now. There are so many kittens, cats, puppies and dogs (mixed and pure-breeds!) hoping for the opportunity to be your companion. You could even find "Other" animal types such as gerbils, rabbits, birds, reptiles or even farm animals there, too!
So, you have your heart set on a certain dog breed? Have the animal shelter contact you if your ideal pet comes in! To make sure you and your breed of choice will be happy together, visit
www.akc.org/breeds
to do your research ahead of
time. Too many dogs are given up because their owner wasn't prepared for their breed specific traits! If you are interested in a mixed-breed, be sure to research all the breeds that are part of that mix. You will also find the contact information there for the "AKC parent club" of each breed to help you find your breed's rescue or to help you find a responsible and legitimate breeder.
Where do you NOT want to buy a puppy?
At a pet store or through the Internet! You would likely be supporting the inhumane puppy mill industry and odds are you'll end up being heartbroken with a pup that has health, socialization and/or behavior problems. An Internet search for "puppy mills" will yield much information on this inhumane trade.
What are you waiting for? Your Best Friend is waiting for you!