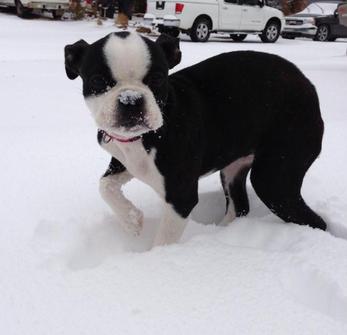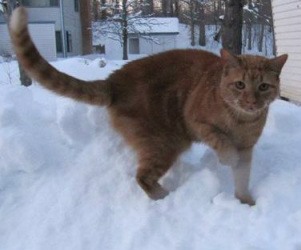 Oh, the Weather Outside is Frightful! (Even for pets!)

Stacie Beasley, FUNanimal Pet Services

Animals seek warmth anywhere they can find it as the temperatures drop. To protect your vehicle's engine and to save an animal's life, remember to knock on the hood of your car or honk your horn before starting your car. Engines can stay warm for hours after being shut off, offering an enticing warm shelter for cats. If you have the remote start feature, give a quick press of the "panic" button on your car key first to scare away any unsuspecting sleeping felines before remote starting your car.

Another vehicle-related danger of winter is exposure to anti-freeze. Ingesting as little as a teaspoon of the harmful chemical of ethylene glycol can kill. Its sweet taste unfortunately attracts pets, so be sure to promptly clean up any spills and keep it out of pet's reach.

Staying warm uses up more energy. Pets that spend a lot of time outside need more food, especially protein. Ask your vet if you should vary your pet's diet for the winter.

Dehydration is often a forgotten danger of the bitter cold, for water sources freeze outside. Also avoid using metal bowls this time of year (if you don't know already from watching "A Christmas Story", yes, tongues will stick to metal in below freezing temperatures.)

As we struggle to keep our footing in the slippery conditions that winter brings, keep in mind that salts, de-icers and other chemicals are dangerous for your pets. Try to use kitty litter or sand for traction instead. If you must use a chemical, supervise your pet in those areas to make sure they don't drink from puddles and remove the slush and dissolved product as soon as possible. Wash paws after exposure.

Check paws after outside adventures to pull out any snowballs that have gathered in between pads which are not only uncomfortable, but also could lead to frostbite!

Frigid weather lessens the sense of smell, causing more cases of lost dogs than any other time of the year. Keep your pet leashed or fenced in as they frolic in the snow with an ID tag.